GRAVIERA
Graviera and feta cheese are the two of the most well-known, traditional and favourite cheeses in Greece. PAPATHANASIOU Graviera is made from sheep and goat milk produced by animals that have been raised in the unique landscape of mountainous Trichonida and feed on aromatic herbs, kermes oak shrublands and thyme, which give the milk a superior taste.
After 6 months of ageing, it acquires a silky texture and full flavour with rich and complex aromas of herbs from the area, which make it delicious and enjoyable, and ready to be combined with a wide range of both traditional and gourmet options. A lot of care goes into its production using traditional methods at the company's contemporary and hygienic facilities, while it ages under ideal conditions in a controlled environment.
Description
Product Description
PAPATHANASIOU graviera in the kitchen
Graviera is a table cheese and can be eaten at the beginning of a meal, according to the Greek habit, as an appetiser. It can also feature in a cheese platter that is to be served after a meal. It can also be consumed as a snack, as an accompaniment to white fruit (pears, grapes, melon) and can be used in cooking for the creation of soufflés, au gratin dishes, pasta dishes and meat dishes. It can be grilled in a saganaki (floured or not) and sometimes on the grill.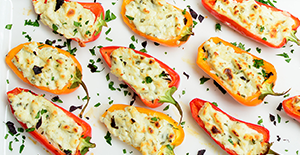 In appetisers
PAPATHANASIOU Graviera can be served before a meal as an appetiser, and can also be included in a number of combinations for the creation of meze and appetisers that will accompany your wine, ouzo, tsipouro or beer. Whether enjoyed plain on hot bread or grated on bread or potatoes gratinated in the oven, in cheese fritters or potato fritters, in vegetable or cured meat rolls, baked or fried in a saganaki pan, its amazing taste and the spicy note it adds to the table are bound to carry you away.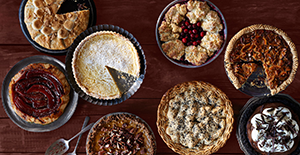 In pies and tarts
Graviera can add volume and a rich texture to any pie and any treat with traditional dough or puff pastry when combined with cured meats, like in the case of ham and cheese pies, pastirma pies, etc. It is also ideal for a pizza, tart, quiche lorraine or even cheese bread.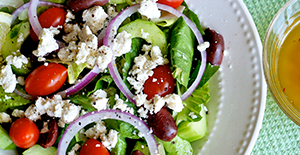 In salads

The sweet flavour and complex aromas of Greek herbs that define PAPATHANASIOU graviera can be combined with any salad of the Mediterranean diet, whether grated or in cubes, thus adding quality, flavour and a unique character.
In pasta

PAPATHANASIOU graviera loves and pairs perfectly with pasta. Enjoy it grated on pasta or in pasta sauce, in cannelloni, on spaghetti, rigatoni, tagliatelle and penne au gratin in the oven or in pastitsio. If you make home-made ravioli, try graviera in the filling and you will notice that it gives a special quality.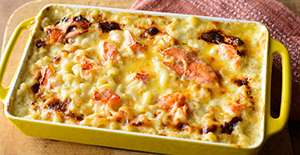 In cooking

In cooking, PAPATHANASIOU graviera is ideal for making soufflé with potatoes or vegetables. When grated, it is a necessary accompaniment to tomato sauces and to giouvetsi (oven-baked beef and orzo). Grated graviera also gives a beautiful texture and colour to baked bechamel and adds "body" to soups or purées. It also adds a unique flavour and colour to meat roasted in the oven or in parchment paper.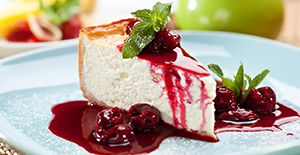 In dessert
PAPATHANASIOU graviera is ideal for any wine and cheese platter and can become a delicious dessert when accompanied by honey and walnuts with chutney, or with jam. It is also delicious when fried with a nut crust and a sweet sauce.
Graviera and wine
Graviera goes with a wide range of wines. Savvatiano, Sauvignon or fruity white wines work wonders when paired with this cheese, leaving a vivid aftertaste in your mouth. When slightly baked, it goes well with red wines with a lively character, such as Xinomavro, while its sweet flavour also balances wines with strong tannins such as a Syrah.
Reviews (0)
Συνταγές