SHEEP YOGHURT
PAPATHANASIOU sheep yoghurt is based on the family's traditional recipe and is made from fresh milk from free-range flocks grazing in the mountainous region of Trichonida. It is healthy, light, nutritious and easily digested, and its production takes place under strictly controlled conditions in the company's modern facilities.
Its slightly sour, delightful and cool flavour has made it highly popular among consumers of all ages, who enjoy it plain or in various tasty dishes.
Description
Product Description
PAPATHANASIOU sheep yoghurt in the kitchen
With its cool and slightly sour flavour, PAPATHANASIOU sheep yoghurt can be used anywhere in cooking, having the ability to balance flavours or add options that take food to a whole new level.
Lately yoghurt has started gaining all the more ground, both in Greek and international cuisine. One can even go as far as to say that cooking with yoghurt is the new global trend.
Breakfast

PAPATHANASIOU sheep yoghurt in the morning, plain or with honey, cereal and fruit, is a tasty delight that will definitely lift your mood and offer you all the nutrients and energy your body needs for the rest of the day.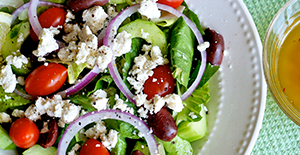 In salads

PAPATHANASIOU sheep yoghurt will definitely give a boost your salad. It pairs perfectly with vegetables, fruit, nuts and croutons, and offers cohesion, a cool feeling, great taste, soft texture and wonderful appearance. It is the ideal base for a series of inspired dressings that will add a special touch to your salads.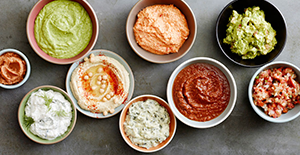 As a dip and side dish

PAPATHANASIOU sheep yoghurt is naturally a great base for a series of dips, with tzatziki coming first and foremost, and it blends perfectly with butter, lemon, garlic, dill and mint. Yoghurt dips are served on their own with bread sticks or bread, or as side dishes in order to balance intense and spicy flavours, such as fried meatballs, burger patties, hot sauces, vegetable patties and kebab.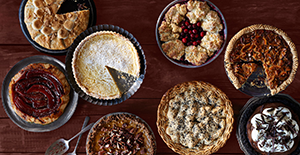 In pies and tarts
Yoghurt is a basic ingredient in traditional pies, either on its own or in combination with other cheeses, thus transforming their flavour and texture. It can be incorporated into any fillings for savoury or even sweet tarts, while it can also form part of some original ideas for crepe fillings.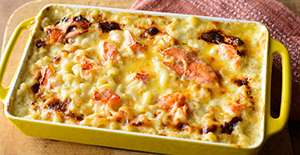 In cooking

Regardless of where you may think of using PAPATHANASIOU sheep yoghurt in cooking, one thing is certain: you will have made an interesting choice. Let your imagination go wild and it will never betray you. It can be used in the place of cream, thus making your bechamel sauce lighter and healthier. It can also be used in the place of butter in sauces or it can coexist harmoniously with it. It can also make your soups more interesting. It is ideal for adding to rice, orzo and pasta, and even to oven-roasted meat or chicken. It can also unite the ingredients in any filling.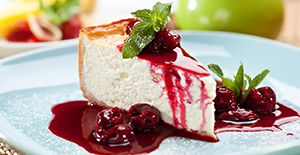 In sweets and dessert

PAPATHANASIOU sheep yoghurt can be enjoyed after a rich meal as dessert with honey or spoon sweets, and it can also be used in a wide range of desserts such as cake, pudding, panna cotta, mousse or ice cream.
Reviews (0)
Συνταγές