TSALAFOUTI
PAPATHANASIOU Tsalafouti is a soft, creamy cheese for spreading with a unique taste, which is exclusively made from sheep and goat's milk. It is one of the most typical and representative cheeses of Aetolia-Acarnania. With its dense, velvety and pleasant texture, and its slightly sour aromas of traditional yoghurt, it alludes to a combination of yoghurt, cream and butter. It has a dense, full flavour and a uniquely smooth aftertaste thanks to its sheep and goat's milk It can also be used in tzatziki, spicy feta cheese dip, cheese spread, dakos, pies, in a tomato or wine sauce, and can even substitute grated cheese on pasta or the cream in a "fake" carbonara.
Description
Product Description
PAPATHANASIOU Tsalafouti in the kitchen
Its velvety texture makes it ideal for spreading on bread and toast, and also for adding to sauces and other preparations, since its slightly sour flavour, which is capable of balancing salty and sweet flavours, allows PAPATHANASIOU Tsalafouti to play multiple roles in your daily diet.
It can be used wherever feta cheese and yoghurt are used, thus offering an alternative taste option, and is certainly among the preferences of those who choose Mediterranean cuisine, since it is a big fan of olive oil and tomatoes.
Breakfast

PAPATHANASIOU Tsalafouti offers the energy, flavour and strength you need from your breakfast. You can spread it on hot bread or toast, eat it with omelettes or fried eggs, and also include it as an ingredient in pies or cakes. Also, its slightly sour taste makes it ideal for combining with sweet flavours like jam, honey, stewed fruit or chutney. It also goes well with cereals.
In sandwiches

Create original sandwiches with PAPATHANASIOU tsalafouti and tomato, egg, vegetables, pickles and cold meats, or use it as an ingredient in cheese spread. It is ideal for open sandwiches and for spreading on bruschettas, and pairs well with any ingredient of your liking.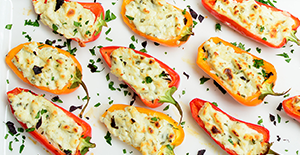 In appetisers

PAPATHANASIOU tsalafouti can serve as the main ingredient in a wide variety of appetisers, since it can be spread on any type of bread, can be enjoyed as a dip with bread sticks and can be spread on savoury biscuit bases to make delicious canapés to accompany your tsipouro, ouzo or beer. It also makes an ideal filling for cheese and other pies, Greek spring rolls and any puff pastry treat, and is also a perfect base for delicious cheese fritters. It pairs well with baked vegetables, hot meatballs, hot chicken bites or smoked salmon. It also goes ideally with freshly chopped or dried aromatic herbs.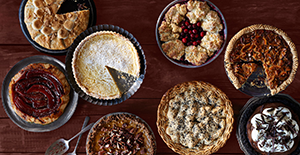 In pies and tarts

PAPATHANASIOU Tsalafouti can be added to any pie, either on its own or in combination with other cheeses, by joining the ingredients of every pie. It is ideal for spinach pies, cheese pies or cured meat pies made with traditional filo or puff pastry. It also gives cheese and vegetable tarts a remarkable texture. Also try it with crepes or Arabic pita bread. You are bound to be pleasantly surprised.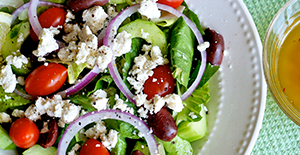 In salads

Its cool, soft texture and pleasant, slightly sour flavour make PAPATHANASIOU tsalafouti a necessary ingredient for any vegetable salad, as it adds a rich body and interesting white colour streaks, and unites the salad's ingredients. Of course, it provides yet another version of Cretan dakos and of any salad with croutons, while it also serves as an ideal base for any type of dip such as spicy feta cheese dip or cheese spread.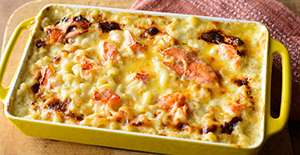 In cooking

Use PAPATHANASIOU tsalafouti cleverly in your cooking to add a rich velvety texture to soups or salads. Just imagine the texture and flavour it can add to any purée dish. Put a spoonful of tsalafouti on your risotto or orzo pasta, on hilopites (home-made Greek pasta) or trahanas, and it will take your dish to a whole new level. Try it on pasta or in bechamel sauce, on cannelloni and au gratin dishes, on roast lamb or chicken, and in stuffed vegetables.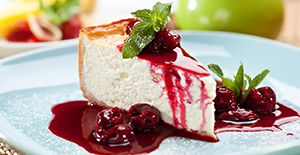 Desserts and sweets

PAPATHANASIOU Tsalafouti is a wonderful and flexible ingredient for creating sweets such as cakes, fried pies with honey and sesame seeds, mousse and panna cotta, while it goes ideally with jam or spoon sweets.
Tsalafouti and wine
The strong flavour and buttery texture that defines PAPATHANASIOU tsalafouti require fresh and dry aromatic white wines, such as Sauvignon Blanc, Viognier and Chardonnay, as well as aromatic rosé wines.
Reviews (0)
Συνταγές